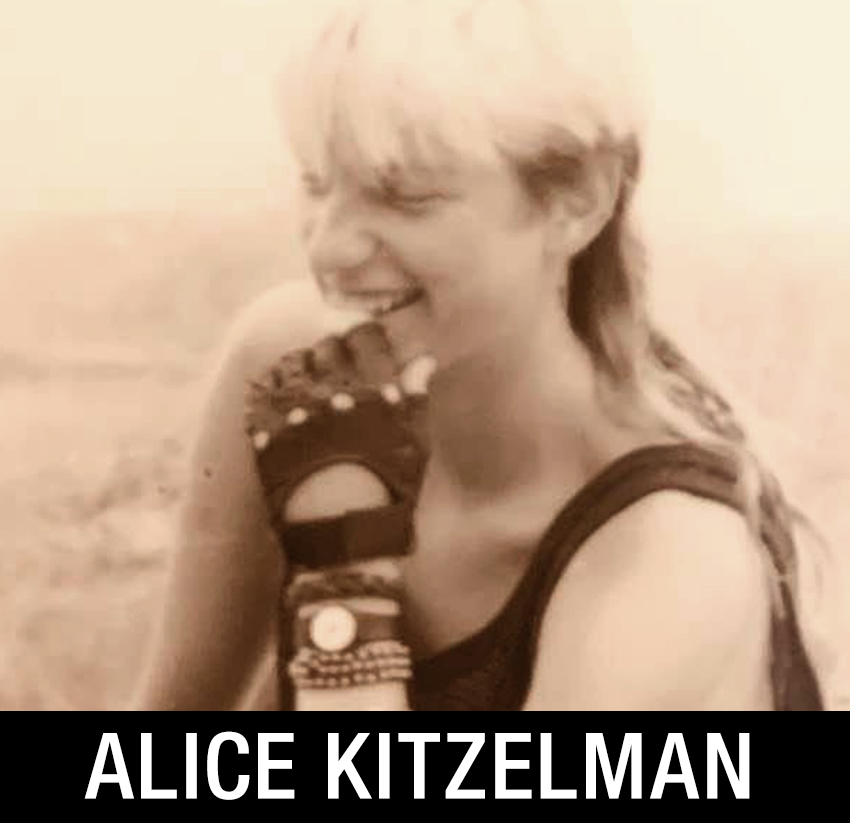 From Jennifer Buchwald
Where ever Alice Kitselman went, she lit up the room. Whatever she was interested in, she did passionately 110%. Because of Her free spirit and creativity and love of life and people, she went to all corners of her imagination. I mean she experienced all those corners, her dreams became reality. She did that with our rubber stamp greeting card business.. we had collected a few hundred rubber stamps in what seemed like just a few weeks when we decided to merge our rubber stamps, and buy more to start a business. She jumped all in when she got turned onto biking, from becoming a stunning fashion statement and to joining the Moving Violations. 
Sadly her life was cut short from cancer. I wonder if somewhere she knew this and this made her live such a rich full life in such a short time.