Moving Violations Motorcycle Club
Take it Slow, Keep it Tight
Boston's leading women's motorcycle club.
If you are looking to find a group of well-established and safe women to ride with, you've found us. We were founded as a women's motorcycle club in Boston in 1985, and are still going strong. We focus on safe riding and ride for charities that are near and dear to our hearts. Feel free to come to a general meeting or contact us with questions.
Guests always welcome, our next General Meeting
Saturday November 18, 2023 from 4pm – 6pm
(Meetings held in person and via Zoom.)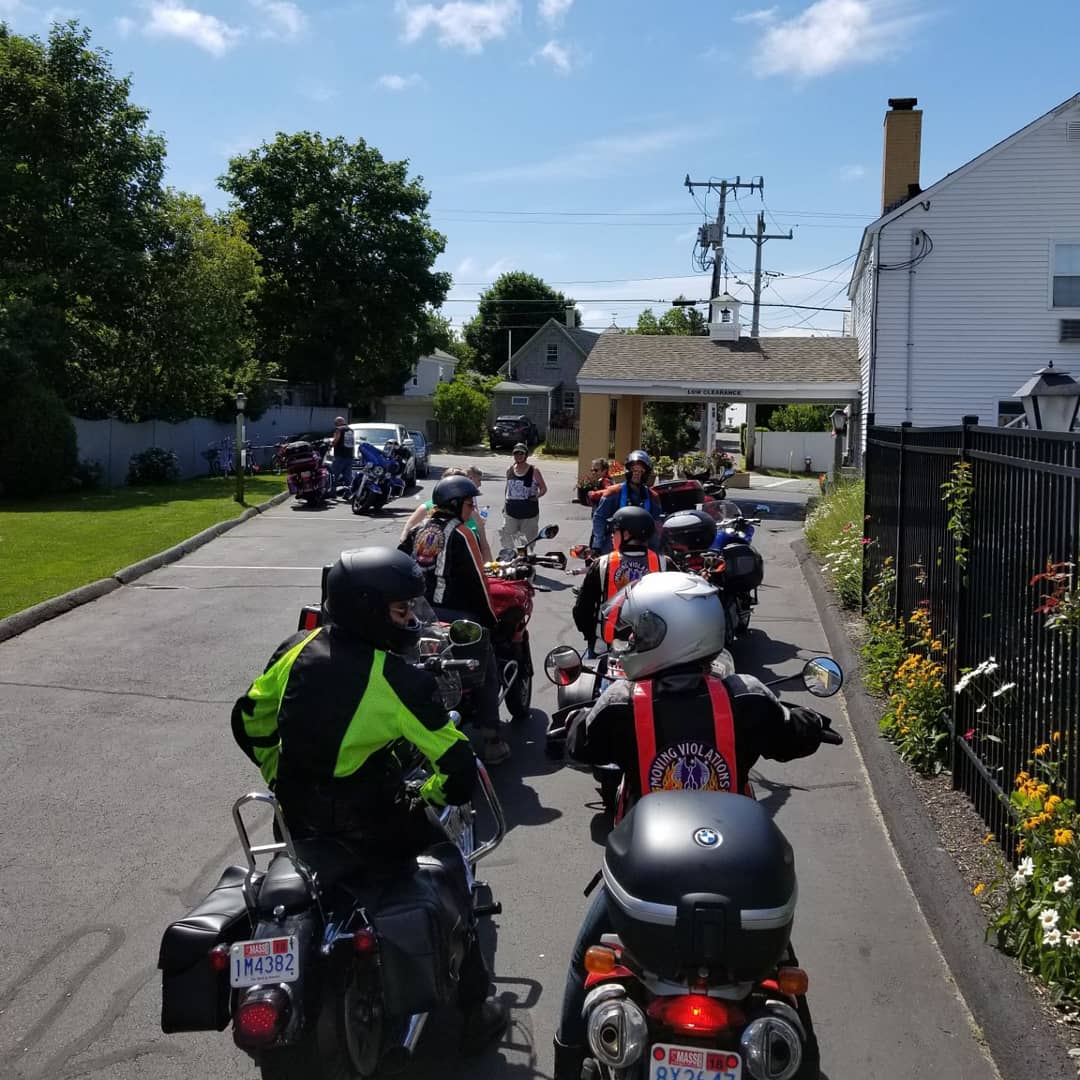 The Moving Violations Motorcycle Club was founded in June of 1985 by a small group of women who shared the love of motorcycling. The experience of riding together brought strength, friendship, and knowledge.
We are active with group rides, raising money for charity, leading pride parades, and attending motorcycle safety courses.
The women of our club are of all ages, ride all kinds of bikes, and will accept women (and non-binary) riders with open arms. Visit our new IDEA page!
We encourage you to come to a general meeting, follow us on Instagram, and just say "Hi"!
We have just selected our Benefit Run Recipient for 2023. This year we will be raising money for Horse SenseAbility. Visit the Benefit Run page for more information.
Motorcycling is at the heart of our group. It is a great form of therapy and you can make friends to ride with! Come check out a general meeting.